Dental Technology – Lawrence, KS
Comfortable, Precise Dental Care
We use the latest technology, like our digital X-ray imaging system, intraoral camera, and cone beam scanner to ensure you receive accurate diagnoses and treatments that yield results that last a lifetime. Not to mention, each of these instruments makes routine checkups and treatment consultations more comfortable and streamlined. To learn more about the gadgets that you can find around our office, read below.
Digital X-Rays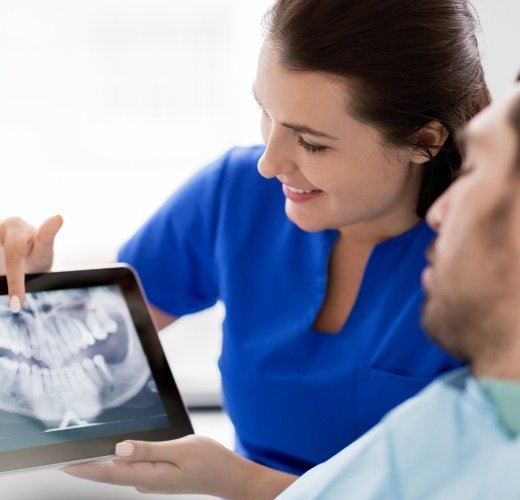 In the past, dentists would use film X-ray technology to be able to view the area of the mouth that lies below the gumline. Not only was this method of capturing X-rays slower because the film had to be developed, but it also didn't produce a very clear image. Today, we use digital X-ray imaging to help us diagnose problems like tooth infections, tumors, and impacted teeth. The X-rays are immediately viewable on our chairside monitor and are easily transferrable and high-quality, so we can accurately spot any oral problems that exist.
Intraoral Camera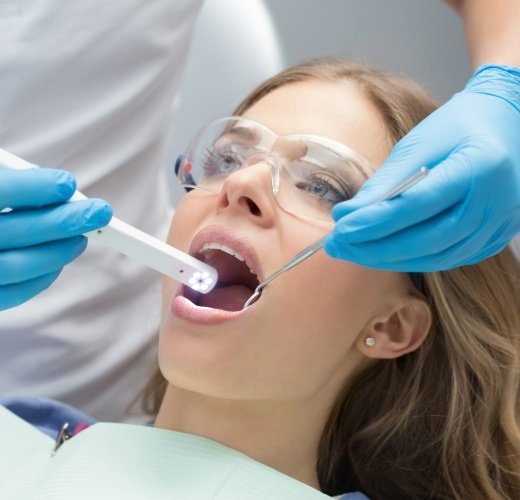 Our intraoral camera is a small, handheld wand that we can maneuver around your mouth to view hard-to-see nooks and crannies between and around your teeth. With it, we're able to capture images and video footage that we can show you on a large chairside monitor. This visual educational component helps us better explain oral problems that patients face and why we recommend a certain procedure to address them.
Cone Beam CT Scanner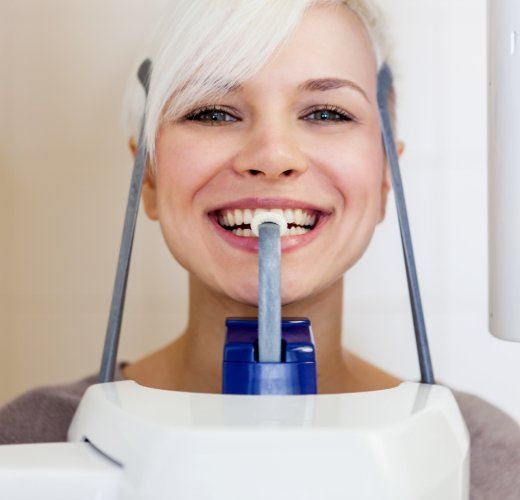 To place dental implants, treat sleep apnea, and create therapeutic appliances for TMJ dysfunction, we use our cone beam CT scanner. Within about 30 seconds, it's able to capture a 3D, panoramic X-ray of the facial structure, including the sinuses, jawbone density, dentition, and nerves, so we can thoroughly plan out treatments for the best possible results.