Dentist – Lawrence, KS
Get to Know
Dr. Jeffrey G. Larkin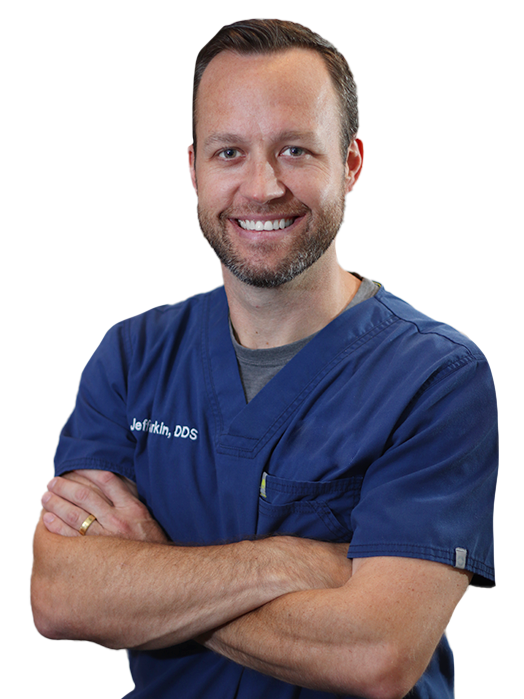 Watch Dr. Larkin's Video
Dr. Larkin has been a part of the dental world for over a decade now, and he really enjoys helping his patients not only get rid of frustrating pain, but also feel more comfortable with and proud of their smiles again! The artistic side of dentistry is just as much fun as the scientific side, in his eyes. Interested in learning more about him? Just continue reading below, or contact us in Lawrence to schedule a first dental appointment.
Why Did You Decide to Become a Dentist?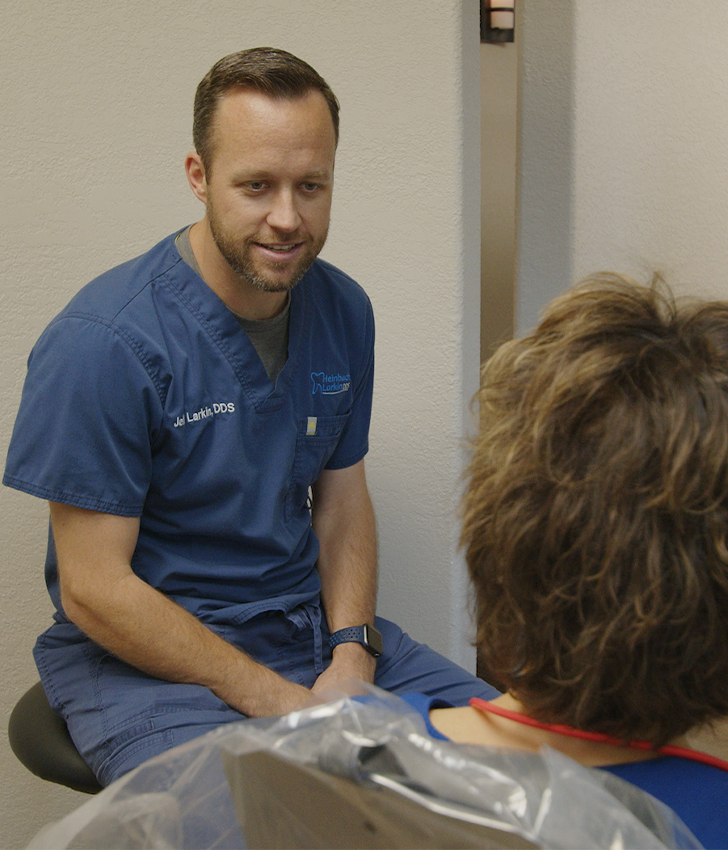 Dr. Larkin's father is in no small way to blame for his career choices, even though it's been an honor to follow in the man's footsteps. After first thinking that he wanted to attend medical school, he eventually realized that he actually wanted to own his own business rather than be part of a hospital. All these years later, he stills feels very happy with his decision to care for teeth!
Where Did You Study Dentistry?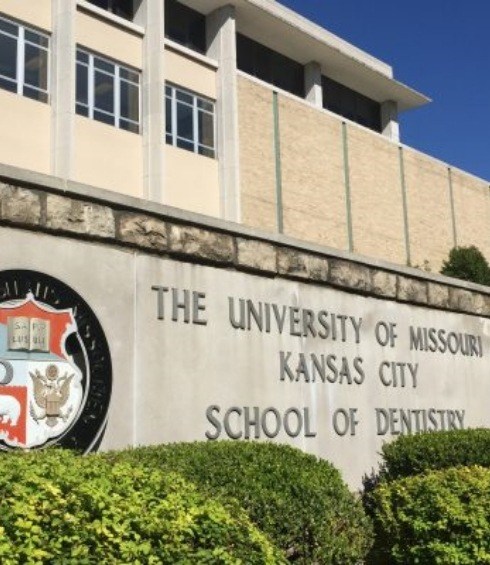 After studying microbiology at the University of Kansas, Dr. Larkin pursued his dental doctorate at the University of Missouri – Kansas City School of Dentistry. After graduation, he served as active duty in the Air Force for four years, completed an Advanced Education in General Dentistry residency, and still serves in the Kansas Air National Guard as a Lt. Colonel. He is currently the only dentist for the 190th Air Refueling Wing located on Forbes Field Air National Guard Base, Topeka, Kansas.
Today, Dr. Larkin has completed well over 500 hours of continuing education in dentistry, mostly with the help of Spear Dental Education. He is also a proud member of the American Dental Association, Kansas Dental Association, and Academy of General Dentistry.




Outside of the Dental Office, What Do You Like to Do?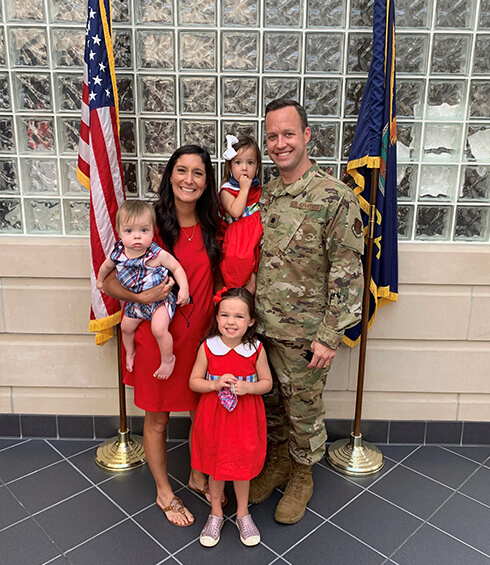 Dr. Larkin is married to his amazing wife Meghan, who enjoys helping people as much as he does as a physician's assistant! Their incredible kids – Kate, Emily, and Grant – keep them very busy, but they wouldn't have it any other way. As for hobbies, the whole family loves doing pretty much any activity outdoors, including camping, fishing, and going on nature hikes. He has a lifelong love of hunting that came from growing up in western Kansas. They're also huge fans of the Kansas City Chiefs and the Kansas City Royals and will watch any sport KU and IU are playing.